A New Generation of Fleet Management
Powerful, easy-to-use fleet telematics with no long term contracts and no hidden costs.
Try it for free
Improve Fleet Productivity
Rich reports and visualizations enable fleets to complete more jobs in fewer hours and with fewer miles, while dispatch tools search, real-time traffic, and route analysis help operators increase output.
Reduce Labor
& Fuel Costs
On-demand reports and real-time alerts identify and correct fuel waste, while route analytics help reduce unnecessary miles, saving both fuel and labor.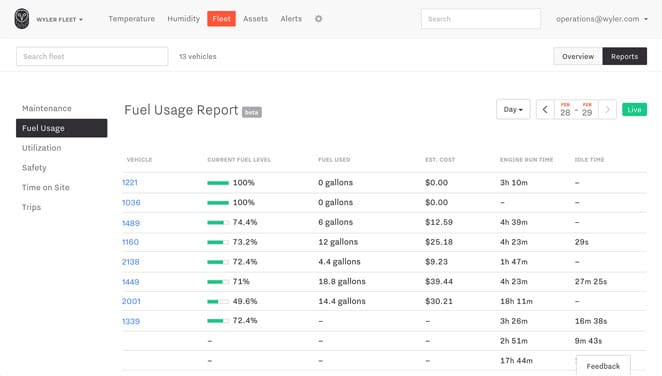 Installs in Minutes
No specialized training required, installs in as little as 5 minutes
Manage your fleet without IT, servers, or installed software
Compatible with cars, light and heavy trucks, buses, and specialized vehicles
Simple, transparent pricing: no long-term contracts, activation fees or hidden costs
"I rest easier knowing that Samsara is monitoring our environment."
Steve Bartlett,
Technology Supervisor, Bremerton School District
Try Samsara for Free
Brand-new Samsara equipment for 30 days at no cost.
No commitment, no upfront payment required.