We are a diverse group of passionate and curious people committed to building something ambitious. We are looking for talented and dedicated people who share our vision to join our growing team.
Obsess over customers
Ship fast and get feedback
Design the entire experience
Build for the long term
Hire and develop the best talent
Be transparent and engaged
Challenge yourself
Pursue growth and learning
Have a positive impact
San Francisco - HQ
444 De Haro Street, Suite 101
San Francisco, CA 94107
San Francisco - Engineering
350 Rhode Island Street, Suite 300s
San Francisco, CA 94103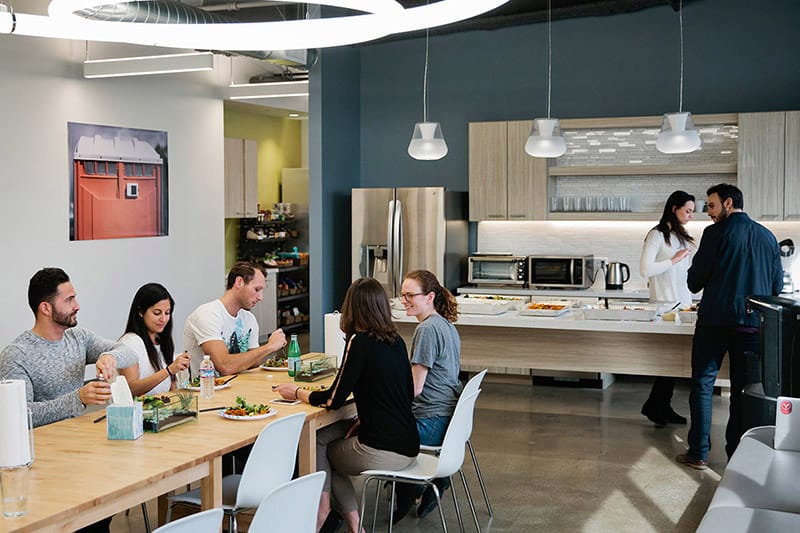 San Jose
99 S Almaden Blvd, Suite 1000
San Jose, CA 95110
London - Europe HQ
2nd Floor, 32-38 Leman Street
London E18EW, UK
The opportunity for career growth is extremely tangible. Being able to learn from leaders with so much real-world start up experience is invaluable.
Ashima Agrawal - People Ops
Our customers' feedback keeps me so engaged and enthusiastic about our mission. I also love how transparent our leadership team is.
Clint Nelson - Area Vice President of Sales
The Samsara team is solving some really interesting challenges in the world of IoT. And when we're not doing that, we're crushing it at karaoke.
Andrew Deagon - Hardware Engineer
It's incredible to be part of building a company from zero to exponential growth.
Max Rencoret - Growth Manager
The entire team has an incredible level of hustle and drive. It makes me want to improve and work harder every day.
Tori Vaz - Sales
Benefits
At Samsara, we know our employees have lives that extend far beyond the workplace, and that people perform at their best when they're happy at both work and home. That's why we provide each of our employees the following benefits.
Equity incentives for all employees
401(k) plan with employer matching
Premium health, dental, & vision coverage for employees and their families
Commuter benefits including company Lyft / Uber account for getting to and from the office
Flexible PTO and family leave to sustain energy & creativity
Healthy lunches and a stocked kitchen to keep you fueled
Team outings and activities to build community
Fertility / Infertility / Adoption benefits for all employees looking to grow their families
$1000 or equivalent towards a professional development opportunity of your choice