Samsara for
Construction Fleets
An intuitive platform providing real-time, end-to-end visibility
Check our prices
Complete Real-Time Visibility
Locate light-duty and heavy-duty vehicles, specialized equipment, and assets instantly with real-time GPS tracking. Direct lost drivers on-the-go and ensure maintenance teams know accurate vehicle locations.
Trusted by construction fleets of all sizes
Improve Job Costing & Billing
Create more accurate quotes and billing by tracking engine hours, time-on-site, and power takeoff.
Eliminate Yard Hunts
Never call around looking for your equipment again. Know the exact location of your trucks, equipment, and assets at any moment with real-time GPS tracking.
"We have a lot of vehicles and equipment spread out across multiple job sites. If my generator or backhoe isn't where it's supposed to be and I need to find it, it only takes two clicks for me to track my machines down."
Victor Miral, Service Manager, Ghilotti Bros.
Reduce Costs and Promote Safety
Driver- and outward-facing HD dash cams provide video of critical events, increasing safety and lowering accident-related costs.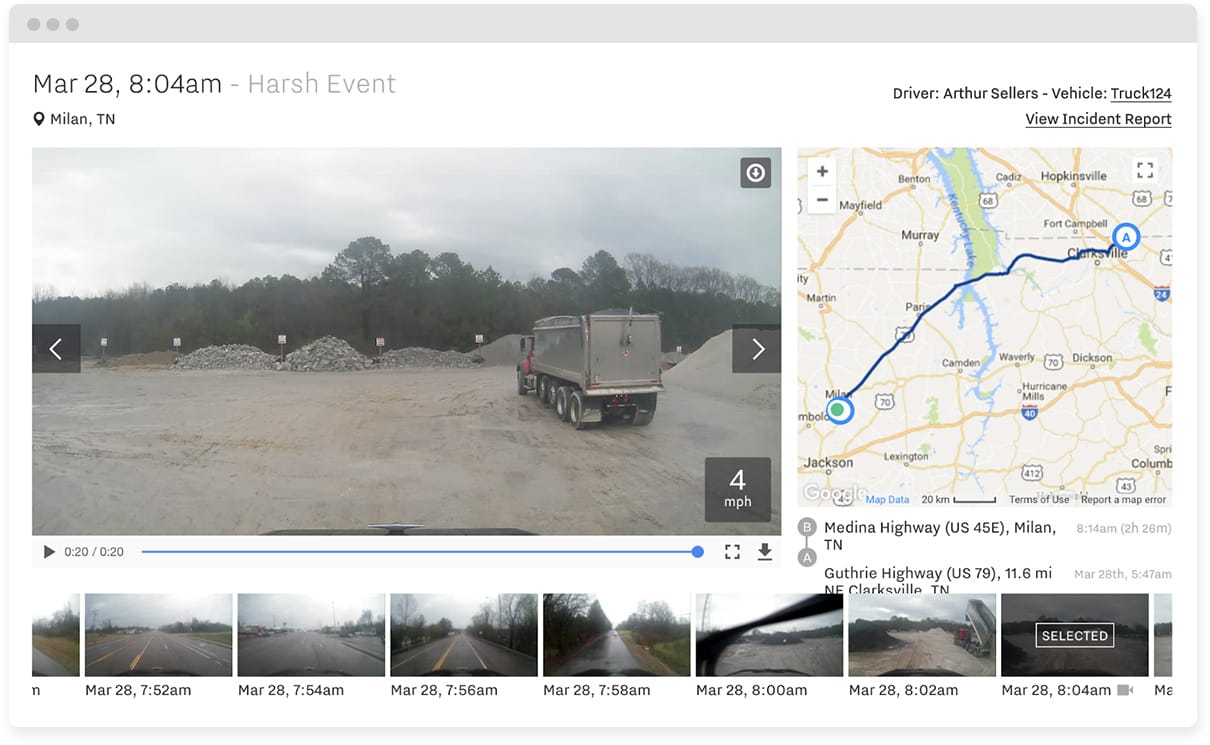 Minimize Downtime
Track asset usage and engine hours, access comprehensive maintenance reports, and receive real-time fault code alerts to prevent breakdowns and keep your equipment functioning at peak performance.
"When a cement truck breaks down, our team typically has 60 minutes to respond before we lose the load. Samsara allows us to immediately dispatch maintenance and save the delivery."
Jim Drouin, Maintenance Supervisor, Alvin J. Coleman & Son
Protect Your Assets
Detect theft and unauthorized use with geofence alerts
Reduce Operating Costs
Reclaim underutilized equipment and maximize resources by tracking asset utilization.