About
At Samsara, we believe that by making it easy to deploy sensors and analyze their data, customers of all types will be able to use them by the thousands, and in places they've never been used before.
Breakthroughs in semiconductors are making sensors smaller and radically cheaper, and wireless Internet connectivity is becoming ubiquitous. Yet traditional enterprise-scale sensor systems still require complex infrastructure, from hard-wired networks to servers, middleware, and custom code. As a result, sensor projects can take months — if not years — to bring online.
Samsara disrupts the traditional sensor model with an integrated, software-centric solution. Our products combine plug-and-play sensors, wireless connectivity, and rich cloud-hosted software, all tightly-integrated for simple deployment.
Samsara was founded in early 2015 by Sanjit Biswas and John Bicket. Sanjit and John previously co-founded Meraki, the cloud networking leader. Meraki was acquired by Cisco for $1.2 billion in 2012, and under Sanjit and John's continued leadership became one of Cisco's fastest growing businesses. Samsara's team includes veteran executives and technical leaders from companies including Google, Apple, and Meraki, who bring experience in big data, cloud software, and hardware design.
In Sanskrit, "Samsara" is the eternal cycle of life and rebirth.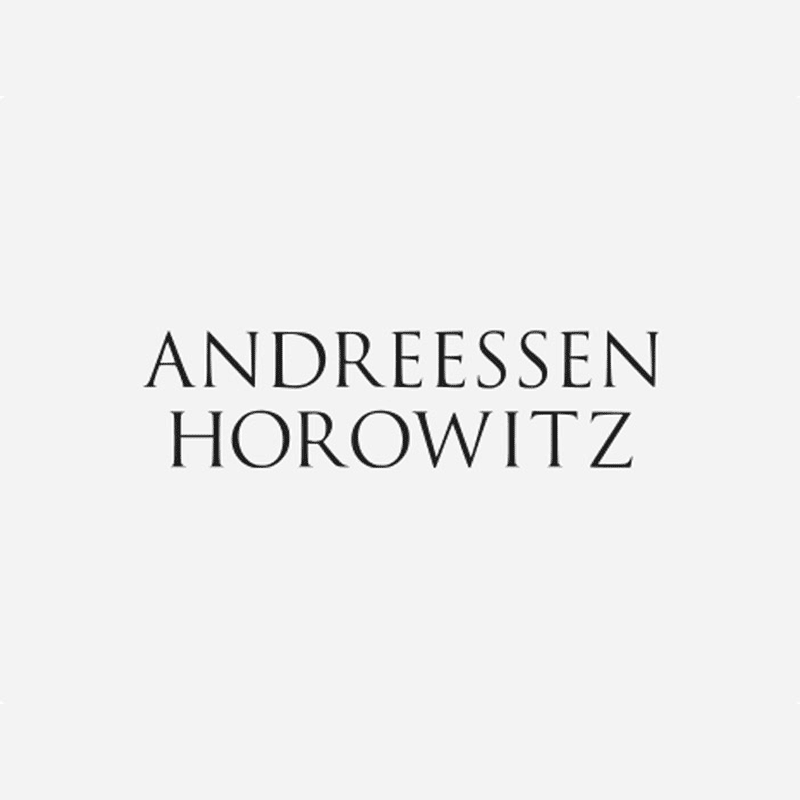 Andreessen Horowitz
Andreessen Horowitz backs bold entrepreneurs who move fast, think big, and are committed to building the next major franchises in technology. Founded by Marc Andreessen and Ben Horowitz, the firm has $4.2 billion under management. Among its investments are Airbnb, Coinbase, Facebook, GitHub, Instagram, Jawbone, Lookout, Nicira, Oculus VR, Lyft, Pinterest, Skype, and Twitter.
General Catalyst
General Catalyst is a venture capital firm that makes early-stage and transformational investments, leveraging its broad experience to help founders build market-leading businesses. The firm backs exceptional entrepreneurs who are building innovative technology companies, including Airbnb, BigCommerce, ClassPass, Datalogix, Datto, Demandware, Gusto, The Honest Company, HubSpot, KAYAK, Oscar, Snap, Stripe, and Warby Parker.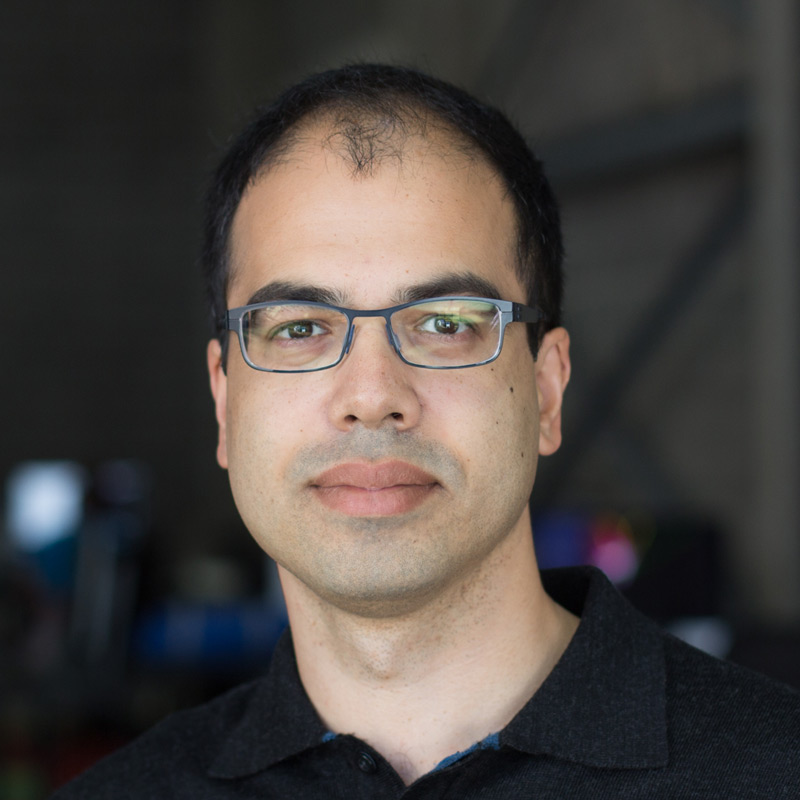 Sanjit Biswas
Founder & CEO
Sanjit co-founded Samsara to make it easier and more affordable for businesses to deploy sensors at a massive scale. Prior to Samsara, Sanjit was the CEO and co-founder of Meraki, one of the most successful networking companies of the past decade. Sanjit grew Meraki from his Ph.D. research into a complete enterprise networking portfolio, with cloud-based management that revolutionized the deployment of large networks. Meraki's sales doubled every year from inception, earning the company tens of thousands of customers. In 2012 Cisco acquired Meraki for $1.2 billion. Under his leadership, Cisco Meraki continued to grow at over 100%, making it one of Cisco's fastest-growing product lines in history.
Sanjit has been recognized as a TR35 honoree by MIT Technology Review, a Technology Pioneer by the World Economic Forum, and has received awards for academic research in computer networking. He also serves on the boards of ThousandEyes and Highfive Technologies, and is an investor in several startups.
Sanjit holds a B.S. in Computer Systems Engineering from Stanford and an S.M. in Electrical Engineering and Computer Science from MIT.
John Bicket
Founder & CTO
John is responsible for Samsara's disruptive technology that makes operating thousands of sensors simple and secure. Prior to co-founding Samsara, John co-founded Meraki, where he was CTO and VP of Engineering. At Meraki, he built a cloud-based platform combining analytics, big data, and security that transformed how customers deployed and managed enterprise networks.
Starting Meraki out of his Ph.D. research at MIT, John and his team built integrated hardware, software, and cloud-based infrastructure that fueled continued 100% annual sales growth. Meraki's platform scaled to connect millions of network devices across over 140 countries. After Cisco acquired Meraki for $1.2 billion, John led Meraki as Cisco's fastest-growing cloud product.
John holds a B.S. in Computer Science from Cornell University and an S.M. in Computer Science from MIT.
Kiren Sekar
VP Marketing & Product Management
Kiren is responsible for Samsara's product strategy, positioning, and outbound marketing. A proven technology leader, Kiren's broad experience ranges from product development to communications and go-to-market strategy. Prior to Samsara, Kiren was VP of Marketing at Meraki, where he was responsible for product marketing, brand, communications, and demand generation. Kiren was the first to bring modern, web-oriented marketing to enterprise networking, and developed innovative programs that sourced over half of Meraki's sales. Kiren's engineering-oriented business approach comes from his time as a technical leader at high-growth startups. Kiren holds patents for his work in network protocol design at Apple.
Kiren has a B.S. in Computer Science from Stanford.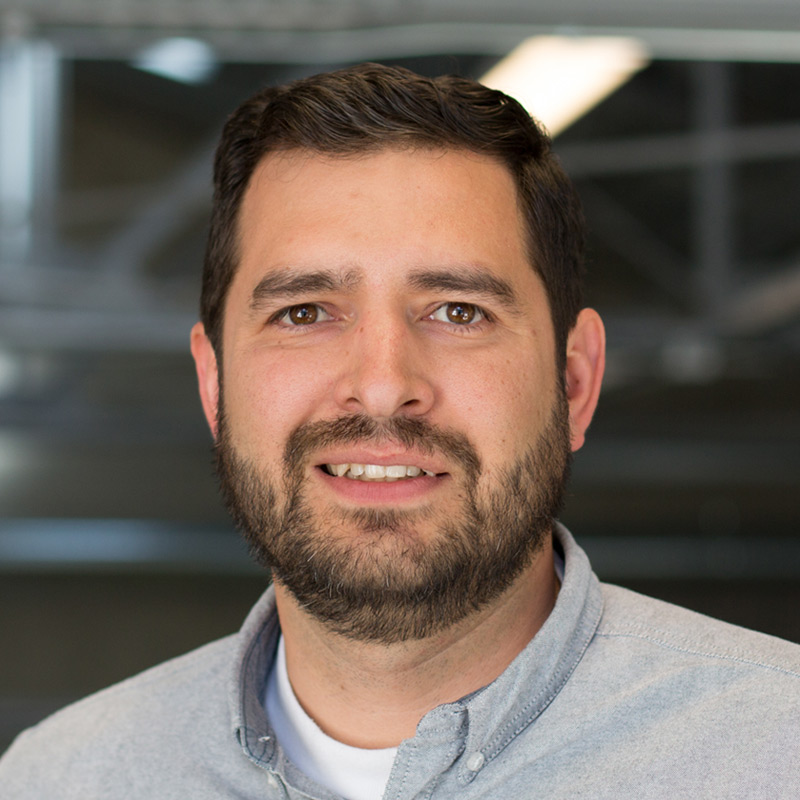 Ben Calderon
VP Hardware Engineering & Operations
Ben brings over 15 years of experience to Samsara, where he is responsible for hardware design and operations. Before Samsara, Ben was VP of Hardware Engineering and Operations at Meraki, where he led the development of over 40 unique hardware products. Working with the industry's top semiconductor companies, Ben created a nimble development and supply chain operation that enabled Meraki to rapidly bring new products to market and scale to ship hundreds of thousands of units globally. Prior to Meraki, Ben was a key member of Apple's hardware team, where he managed notebook launches and iPod supply chains. Ben has also developed PVD and CVD semiconductor equipment at Applied Materials.
Ben has an S.B. in Mechanical Engineering from MIT and an MBA from Stanford.
Aidan Madigan-Curtis
VP Operations & Support
Aidan leads Samsara's end-to-end Operations, including hardware New Product Introduction, manufacturing, supply chain, global logistics and Customer Support. She has played a critical role in the development and launch of all of Samsara's major hardware products, and designed and operates Samsara's robust global supply chain and quality management systems. Aidan also established Samsara's key global partnerships with major cloud and cellular service providers and semiconductor manufacturers.
Aidan brings over 9 years of experience in operations and business analytics to Samsara. Prior to joining Samsara, Aidan helped launch the first AppleWatch and the iPhone6S as a member of Apple's Global Operations team. She was also an investment analyst at the world's largest global macro hedge fund, Bridgewater, where she worked with the CIO and CEO to scale company operations from 500 to 1500 people.
Aidan has an MBA and electrical engineering training from Stanford, and an undergraduate degree from Harvard University.
Andy McCall
VP Worldwide Sales
Andy brings 20 years of sales experience to Samsara, where he is responsible for leading the team that brings Samsara's solutions to market. Previously, Andy was VP of Worldwide Sales at Meraki, and continued as VP of Sales for the global Meraki business after the company's acquisition by Cisco Systems. Over an eight year span, Andy led Meraki's sales growth from less than $10 million per year to over $1 billion. Prior to Meraki, Andy held various sales and channel leadership positions with Nokia's network security business, leading up to a sale to Check Point.
Andy has a B.A. from University California at Irvine, and a MBA and doctorate in Organizational Leadership from Pepperdine University. His doctoral research was on measuring productivity in mobile workforces.
Melissa Yeh
Head of People Operations
Melissa brings over 15 years of experience to Samsara, where she is responsible for leading the People & Places team. Before Samsara, Melissa led People Operations at Meraki and focused on creating a great employee experience from its high growth startup stage to a successful integration as part of Cisco. In addition to her experience with Meraki, Melissa previously held leadership positions at Medallia and Altman Vilandrie & Co. bringing expertise in recruitment, HR operations, employee engagement programs, and workplace services.
Melissa has a B.A. in Cognitive Science from University of California at Berkeley, and an M.S. in Organizational Learning & Development from Suffolk University.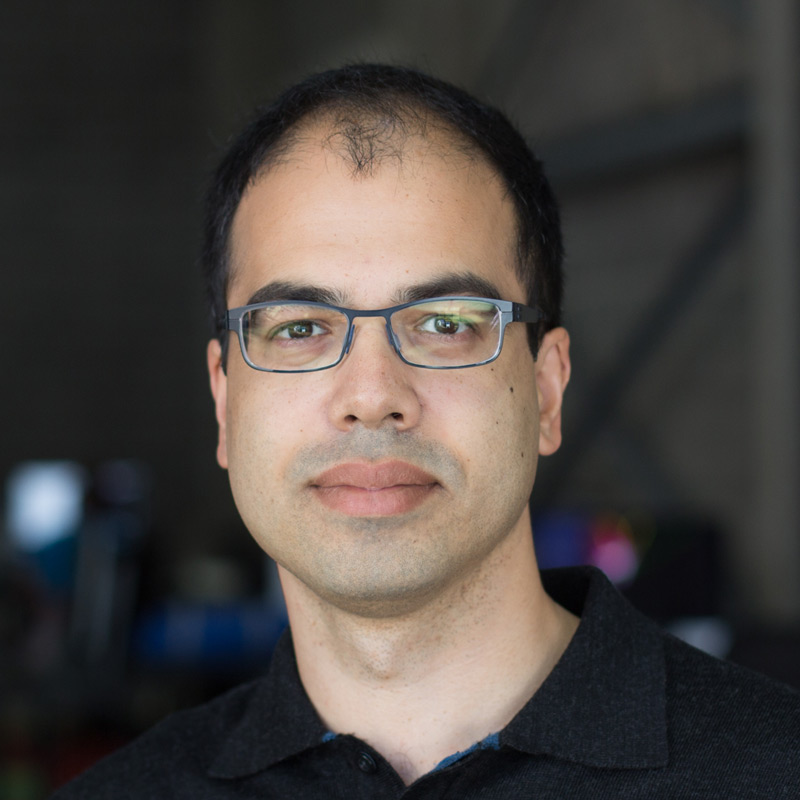 Sanjit Biswas
Founder & CEO
John Bicket
Founder & CTO
Marc Andreessen
Founding Partner, Andreessen Horowitz
Hemant Taneja
Managing Director, General Catalyst